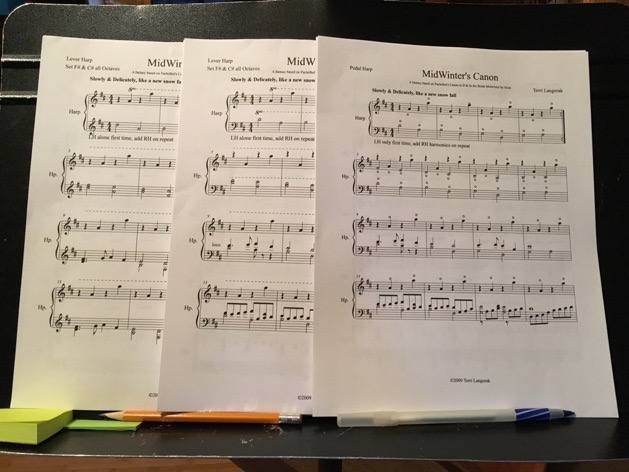 Yes, this is the title cut to my Christmas CD! It's a medley of 2 pieces that I adore: Pachelbel's Canon in D & In the Bleak Midwinter, by Gustav Holst. There are 3 different versions: Pedal Harp, Lever Harp, and an Easier lever rendition. You get all 3 for $15! You also get updates, if I make any changes, and email support if you have any questions about fingerings or anything. 
I'm also working on the arrangements for the other medleys from my Christmas CD as well, and several other projects, which hopefully will appear on this page soon. It's hard to find time to write my arrangements & compositions down, as I'm also playing a lot! But I'm working on getting my act together :)
Thanks for Stopping by. 
To check out, hit the 'View Cart' button, and you'll be taken to Paypal to process your order.